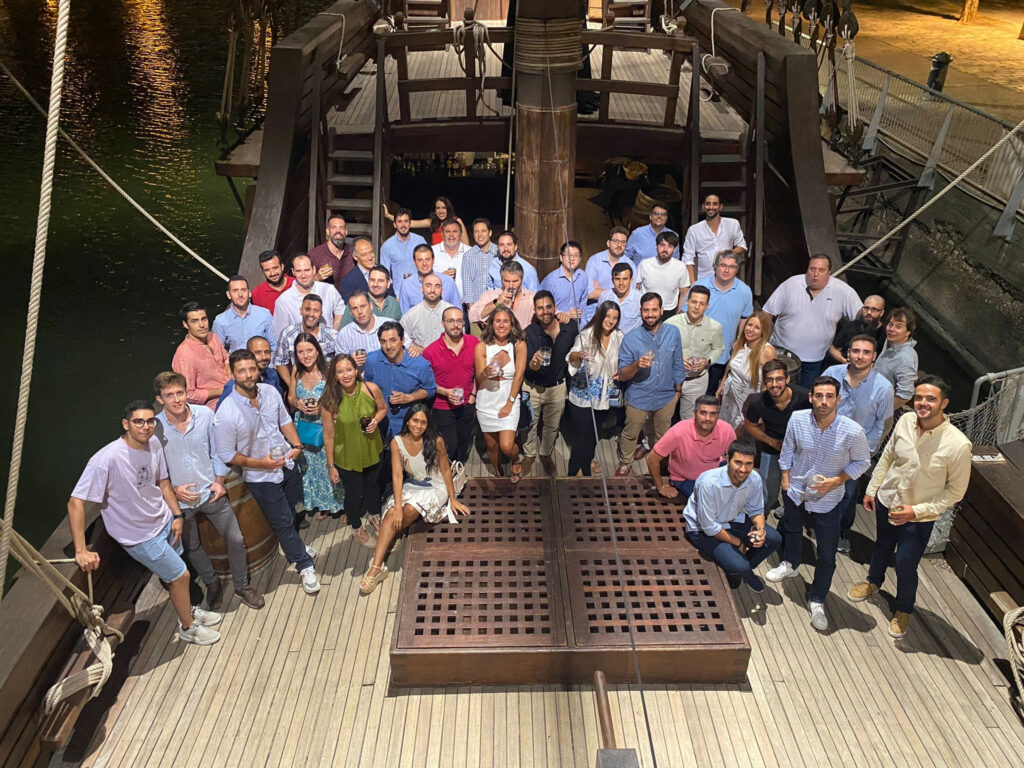 On September 1st, the WoodSwallow team celebrated the 5th anniversary of the birth of the company with an event in the privileged environment of the Espacio Primera Vuelta Al Mundo and the Nao Victoria in Seville. Members of the team, as well as collaborators and professionals with a close relationship with the company attended the event.
Manuel Álvarez, founder and CEO, said a few words of thanks and recognition, emphasizing the rapid and solid growth of WoodSwallow in these five years. "We are being an example of a successful technology startup in Andalusia. I am proud that we can serve as a reference for other startups in the sector," he said.
The company was created in 2017 with a team of six engineers and currently has about fifty professionals spread across Hardware, Firmware, Testing and Business areas. In addition, Álvarez reviewed the future challenges and growth objectives, noting that in five years "we will be many more, we hope to have doubled our workforce". Manuel Moreno, COO of WoodSwallow, recalled some anecdotes and challenges the team faced in the early days, compared to all that has been learned and grown professionally since then.
A night to remember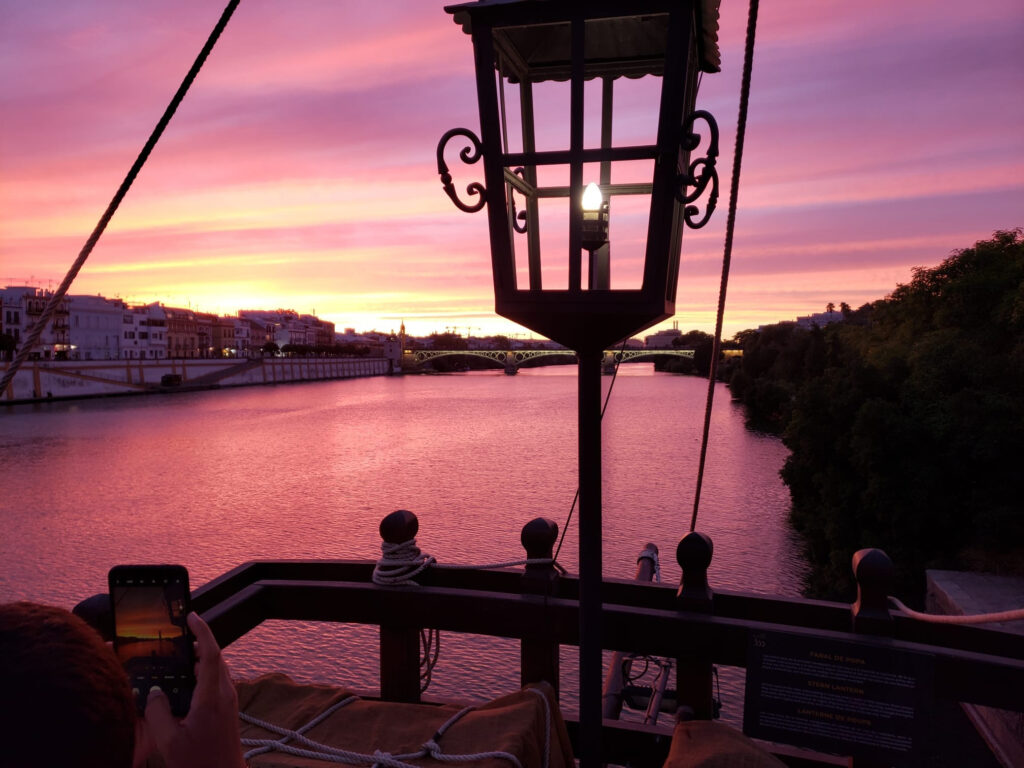 Throughout this time, WoodSwallow's growth has been progressive and sustainable, without the need for external capital, thanks to the growing trust of our clients and the adjudication of successive embedded systems and IoT product design projects. As a team, we have acquired a deep knowledge both at technical and business level in the energy sector. Specifically in the territory of smart metering of gas and electricity, as well as electric vehicle charging. In the latter field, the Bluebird 7300 stands out, a 'turnkey' project. Consisting of a smart charger for electric vehicles at home, capable of interacting with the home meter. This product is currently being tested in a hundred homes in the UK.
In addition, WoodSwallow has strengthened its relationship and commitment to the University of Seville with the launch of the Internet of Things Chair. The Chair aims to promote interdisciplinary teaching and research activities related to the Internet of Things and smart energy management. Among the activities planned by the Chair is the 1st edition of the TFG and TFM Awards. The deadline for submitting applications is open until October 31, 2022.
Our headquarters are located in Seville, in the Cartuja Technology Park, where more than 90% of WoodSwallow's workforce operates. In addition, we have a commercial office in London, UK. If you would like to see the current open positions in the WoodSwallow team, please visit our 'Jobs' section.