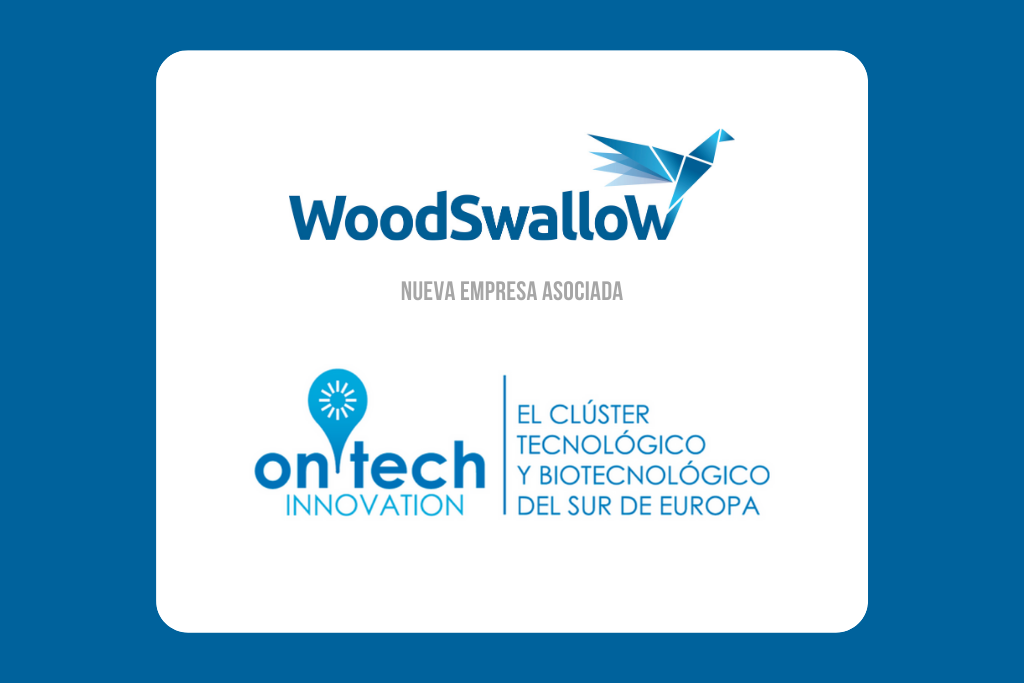 WoodSwallow has joined onTech Innovation, the largest Digital Economy business organisation and the largest Technology Cluster in Andalusia, as a partner company. The association currently brings together 710 companies from the ICT, Electronics, Biotechnology, BioTIC and Health Sciences sectors.
The cluster's main objective is to consolidate Andalusia's role as a technological hub, and to this end it has established several lines of action from attracting international companies and ICT projects for associated companies, to attracting funds and R&D&I projects.
At WoodSwallow, we believe that technology clusters such as OnTech play a fundamental role in the business and technological network of Andalusia. They enable closer ties and create synergies between companies in the region, as well as attracting investment and R&D&I projects to southern Europe. An area that is gaining weight in terms of technology and innovation and that associations such as OnTech help to make visible and strengthen.
Manuel Álvarez, founder and CEO of WoodSwallow is very positive about the partnership: "We are happy to join as partners and we are sure it will be a very productive relationship. It will give us access to innovative projects in which we can contribute with our know-how and knowledge of the IoT and smart energy management sector. It is also an excellent platform to foster relationships and networking with other professionals in Andalusia, which is always positive."
Since 2017, onTech Innovation has coordinated 12 innovative projects, which have benefited 24 associated companies and have mobilised an investment of more than 3.3 million euros for R&D&I initiatives that contribute to consolidating Andalusia's innovative ecosystem.