The distinction is awarded by the Ministry of Science and Innovation of the Spanish government.
Only 0.0039% of Spanish SMEs have this recognition.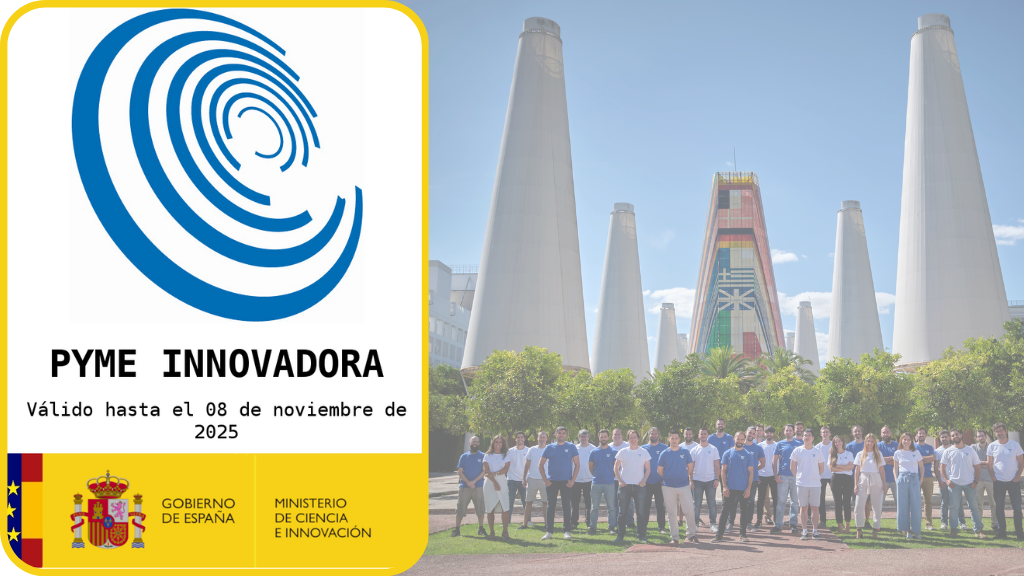 The Spanish State Secretariat for Research, Development and Innovation of the Ministry of Science and Innovation awarded WoodSwallow the "Innovative SME" seal. This is a recognition to those small and medium-sized companies with innovative character and great activity in R+D+i.
The award of the "Innovative SME" label entails a series of incentives and tax advantages. It allows SMEs, among others, to participate in financing aid. Such as access to public procurement of innovation or the ICO financing line.
"The Innovative SME label is a very important distinction. It is not awarded lightly, and recognizes the innovative efforts of companies like ours. Since our birth, innovation, research, and constant development have been part of our DNA. Therefore, we are proud and grateful to have this new distinctive for WoodSwallow", says Manuel Álvarez, CEO of WoodSwallow.
Only the 0.0039% of SMEs have this seal
According to the Ministry of Science and Innovation, 5144 small and medium-sized enterprises in Spain currently have this seal. This is a derisory figure compared to the 1,316,986 SMEs currently registered in Spain, according to data from the Ministry of Industry, Trade and Tourism. This represents only the 0.0039% of the total.
To be considered an innovative SME, it is necessary to meet one of the requirements set out by the ministry. In the case of WoodSwallow, the company has demonstrated its capacity as an innovative company by obtaining the Small or Micro Innovative Company certification (AENOR EA0047).
At WoodSwallow we are confident that our corporate culture based on constant learning and the search for solutions supported by technology will allow us to continue to grow in the coming years and continue to face new challenges as an innovative company. Will you join us?