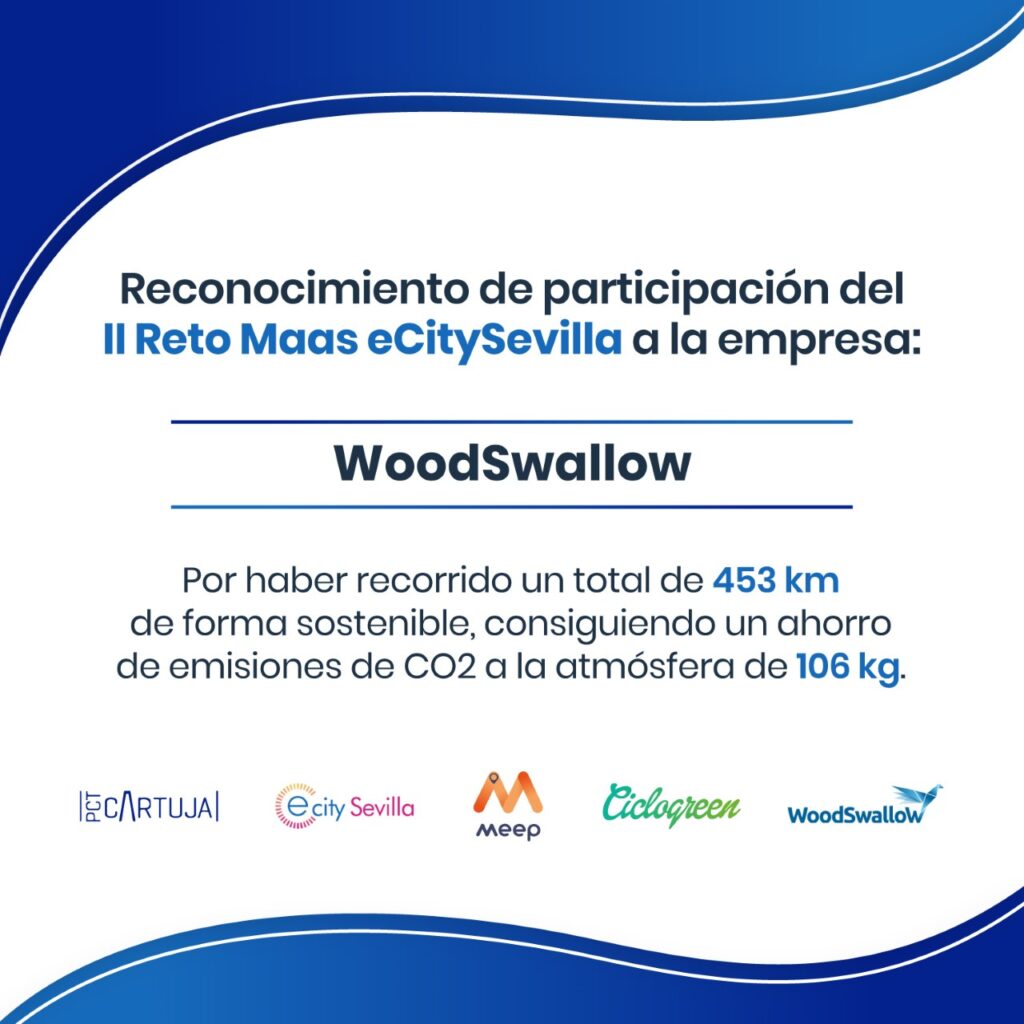 WoodSwallow joins the fight against climate change promoting sustainable mobility by participating in the II MaaS eCity Sevilla Challenge. The Cartuja Science and Technology Park (PCT Cartuja) launched the challenge in collaboration with Ciclogreen and Meep. The objective is to incentivize sustainable, efficient, and safe mobility among the companies in the Cartuja PCT.
The challenge consisted in adding sustainable kilometers to the journeys to and from the office whether on foot, by bicycle, by electric motorcycle, by public transport or by shared car. Every kilometer count, and we are proud of WoodSwallow's team participation. We have travelled a total of 453 green kilometers, and saved 106 kg of CO2.
In total, 10 companies and 118 professionals have participated in this sustainable mobility pilot. Together, they travelled more than 10,000 kilometers in sustainable transports and saved more than 2.5 tons of CO2 emissions.
The fight against climate change is a fight that must be undertaken at all levels. Goverments, companies, entities and society in general should be involved in this fight. At WoodSwallow, we want to show our commitment to the environment with real actions. Actions such as the participation in this challenge to promote sustainable mobility.