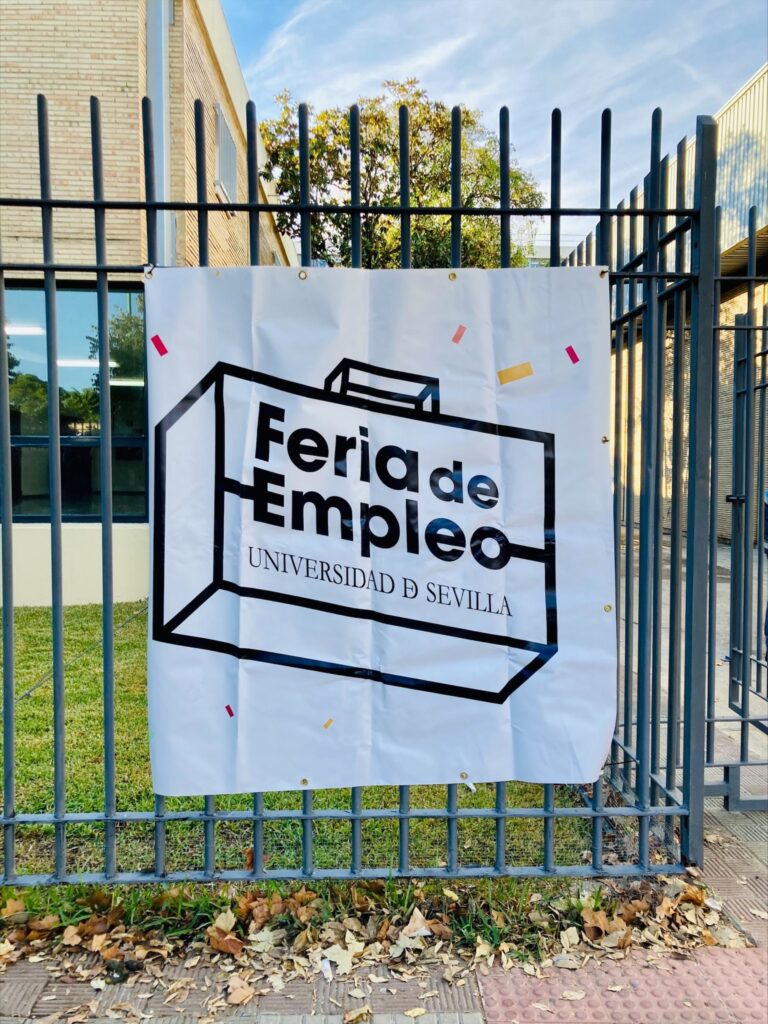 On November 17 and 18 we participated in the VIII Employment Fair of the University of Seville. "It was a great experience to meet young college graduates or seniors. We chatted with them, and they told us what their expectations are in relation to their first work experience," explained Esther García, HR and administration Manager at WoodSwallow.
At WoodSwallow we design and develop embedded systems and IoT (Internet of Things) products. The company is currently looking for new engineers for our headquarters in Seville. We seek to expand our team of more than 40 people specialized in hardware, software and business.
Fifty companies and 70 jobs opportunities
The fair was organized by the Secretariat of Practice in Business, Innovation and Employment of the University of Seville. It was held in virtual and face-to-face format, and WoodSwallow had stands in both spaces. The face-to-face event took place in the Digital Manufacturing Laboratory (Old Architectural Sports Pavilion) on the Reina Mercedes Campus and served as a meeting point between the graduate community and companies.
"These events are very beneficial for both university students and companies. They allow youn university students to know first-hand what profiles and skills are the most wanted by companies in their sector today. At the same time, companies can contact potencial employees for their teams", explis Esther García.
Fifty companies participated in the job fair, and there were more than 70 open selection processes. WoodSwallow came looking for telecommunications and electronics engineers. "We currently have three open positions in the areas of hardware design, software and testing of IoT products. However, we are open to meeting engineers from any branch with an interest in embedded systems and IoT," it was explained to the young people who came to the stand to know the company.
Trends in the engineering sector
During the fair we had the pleasure of participating in a round table on engineering and architecture. In it, we discuss trends in the sector and profiles most in demand with large companies such as Clece, Emasesa, Deloitte or Isotrol.
In conclusion, the fair was a fantastic meeting place to meet young engineers with great potential. For more information, take a look at our 'Jobs' page where you will find all the job offers currently available.