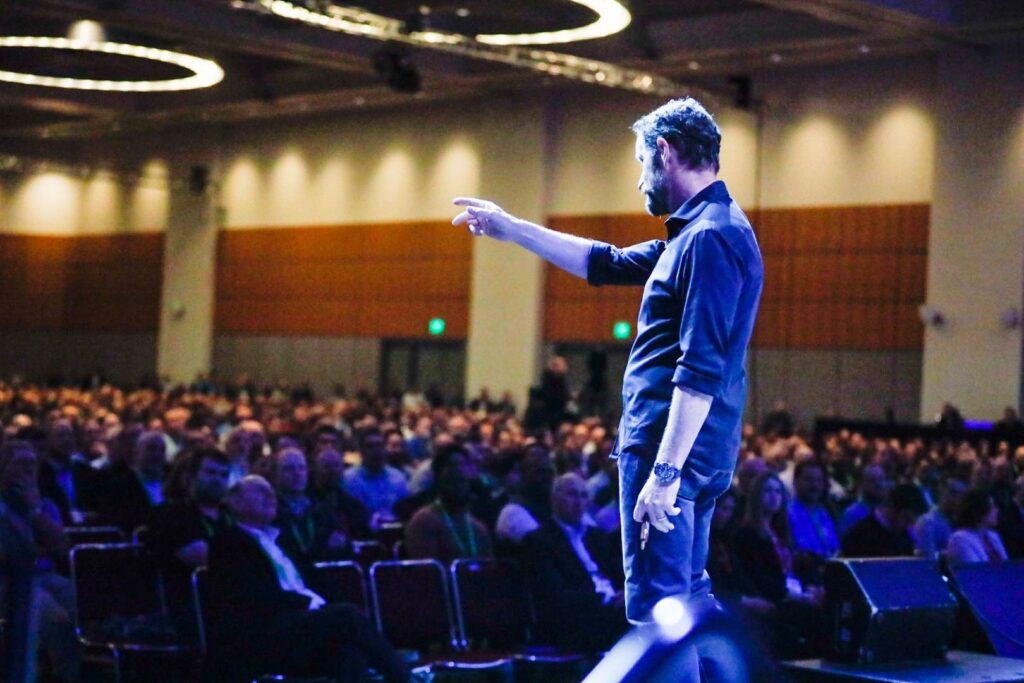 A few days ago, we attended Distributech 2023, the leading annual power transmission and distribution event for utilities, technology providers and industry leaders. The event was held in San Diego, California, and was attended by over 17,000 professionals and more than 500 exhibiting companies and organizations. WoodSwallow didn't want to miss this major event, so our founder and CEO, Manuel Álvarez, travelled to California to learn first-hand about the latest industry trends, meet with our partners and colleagues, and share experiences with industry professionals present at the event.
Some inspiring conference sessions
At Distributech we were also able to attend high-level conference sessions by leading experts in the energy sector. Among the talks we attended, we particularly enjoyed two of them. 'The future of DER pricing', a panel discussion on the possibility of establishing pricing tariffs for Distributed Energy Resources (DER), such as special EV rates or net-energy metering (NEM). The panel was moderated by Trina Horner from Kevala Inc. and included experts such as Gabriel Petlin from the California Public Utilities Commission.
It was very interesting to learn about the MRA (Modern Rate Architecture) framework and the benefits of using cost-based models when setting pricing to customers. This framework helps to design rates considering the new, challenging and changing landscape in the energy industry. It was highlighted how utilities need to understand their cost to service and that new customer segmentation strategies need to be put in place. It was also great to hear how some utilities are moving already from basic TOU (Time of Use) tariffs to more real-time pricing signals and DR (Demand Response) programs.
Another inspiring session was 'How Real-Time Edge Computing is a Game Changer for Modernization & Consumer' with speakers including Ber Lutje Berenbroek from Net2Grid, Ty Roberts from Itron and Paul Jones from Avangrid.
During the session they explained some of the use cases that they are implementing with their latest generation of smart meters that include Edge Computing and Distributed Intelligence capabilities. It was eye-opening to hear how the spectrum of use cases enabled by smart meters for both utilities and end customers widen by including more advanced processing capabilities and communication technologies. We think that use cases like solar generation, EV detection or load disaggregation definitely justify increasing the range of feature of the next generation of smart meters to be deployed.
ICEX Next internationalization program
Attending this type of event is an excellent opportunity to continue introducing WoodSwallow in strategic international markets, such as the United States. WoodSwallow has had the support of the ICEX Next internationalization program, of which we form part, to carry out this international trip. The program aims to help Spanish SMEs internationalize their business, increase their turnover abroad and increase their global competitiveness.